Clive and Lyn's Growth Group          –   1:00pm-3:00pm   Fridays                             Contact: Clive             0412 653 061
Doug Dowling Home Group              –   5:00pm-7:70pm   Tuesdays                         Contact: Doug            0400 172 502
Tea, Toast and Theology                     –   8:00am-8:45am   Wednesdays                   Contact: Office           5543 7683
KYB – Krambach                                    –  1:30pm                     1st and 3rd Mondays   Contact: Peg               6559 1238
Bible Study Group – Tuncurry           – 11:00am                    Thursdays                       Contact: Rev. Bill       5543 7683
Thursday Study Group – Forster       – 2:00pm                      Thursdays                       Contact: Heather       6557 5454
Studies/Reflection Group – Nabiac – 6:00pm                    2nd Tuesdays                 Contact: Geraldine   6554 1409
 Lenten Study Group-Webster's        – 10.30am           from Monday 6th March   Contact: Heather       6555 3651
In our diocese there is also the opportunity to complete further study through the Newcastle School of Theology for Ministry. If you would like more info about EfM, please read this PDF EfM FAQ or alternatively, contact the coordinator Maureen Turner.
Parish Lunch
St. Alban's Church Forster  celebrated it's 30th Birthday on
Sunday 29th October 2017 with a Parish Lunch at Club Forster.
We were delighted to have our Rector when St Alban's was built Reverend Stuart Benson & Leonie  with us, and Reverend Grahame McLeod who was Rector for 7 years after Stuart,  travel from Nyngan to be with us on the day.
On 28th October we had our first Fete at St. Alban's Forster when over $3700 was raised.
Men's Dinner
Men's Dinners are held bi-monthly from February until December on the first Tuesday of the month at St Alban's Hall in Forster.
They commence with pre-dinner drinks at 6:00 pm for dinner at 6:30 pm
Cost: A very reasonable $12.00 per head for pre dinner nibbles, a sumptuous dinner & dessert.
Complimentary Tea and Coffee is available.  Or you may like to purchase Wine, Beer or Soft drinks for a minimal fee.
For further enquiries contact Clive Davies on 0412 653 061.
Next Men's Dinner is Tuesday 6th February 2018.
Speaker is local identity Graham Barclay who will tell us much of his fascinating life so far.
Last Men's Dinner was Tuesday 5th December 2017. Our speaker was Greg Beattie a solicitor from Sydney,  who spoke to us as a "Amateur Archaeologist". 
Recent  Men's Dinner Tuesday 1st August 2017.   The speaker was Glenn Handford–General Manager of Mid Coast Council speaking to us on the many amalgamations taking place plus the proposed Forster Civic Precinct. An excellent & informative evening.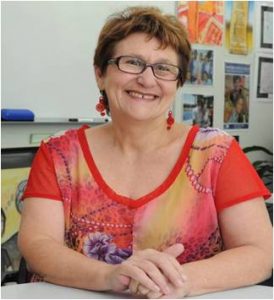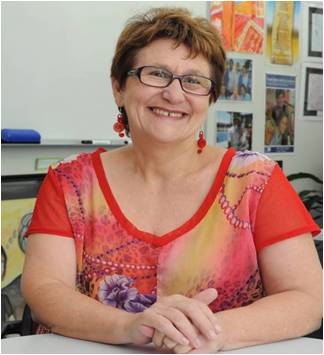 Speaker at recent Men's Dinner: Judy Hall telling us of her recent sailing adventure to the Antarctic.
 
Greg Anderson: a recent guest speaker
Court House Ministry
Volunteers of the Court House Ministry provide refreshments for those attending the court, which sits twice monthly on a Wednesday.
Tea, coffee, chocolate drink (for kids) and biscuits are served on the covered paved area outside the court. For some, appearing before a magistrate can be a daunting, if not frightening, experience. Often those appearing may bring along a large support group of family and friends. Refreshments and a chat can often help to relieve the stress.
If you are interested in joining this ministry, please contact the Parish office on (02) 5543 7683.
De-consecration of St James, Bungwahl
Bishop-elect Peter Stewart  officiated at a de-consecration service of the church.
Monday 11th December, 2017 at 4pm