Worship communities
We provide for a range of worship styles.
Contemporary
We have a number of relaxed, family friendly worship services, with contemporary music options, and followed by a friendly chat over beverages and refreshments.
Traditional
We also have a range of traditional worship services, with hymns and a more formal liturgy, which are also followed by a gathering over beverages and refreshments.
Special Combined
Whenever there is a 5th Sunday in the month, we come together as a whole church community to celebrate our unity in diversity.
This means one main worship service is held at one of our five centres at 9:30 am, followed by a friendly chat over beverages and refreshments. Details of the next service are in the Parish News.
St. Alban's, Forster

Address: St. Alban's Place, Forster, NSW, 2428
5:30 pm Saturday Contemporary Service with Holy Communion (not available during holiday session)
Saturday evenings at St. Alban's see a short, quieter, smaller communion service held in the side chapel. This service is ideal when Sunday attendance is not possible because of family or other reasons. You are always welcome!
8:00 am Holy Communion
A traditional service where the Lord's supper is celebrated weekly. Hymns are sung with organ accompaniment and the Bible readings are applied to everyday life. Morning tea is served after the service.
9:30 am Contemporary Service
A family friendly gathering with modern Christian songs, a segment for children and a time to explore the Bible and its relevance for today. Stay for some morning tea afterwards!
St. Nicholas', Tuncurry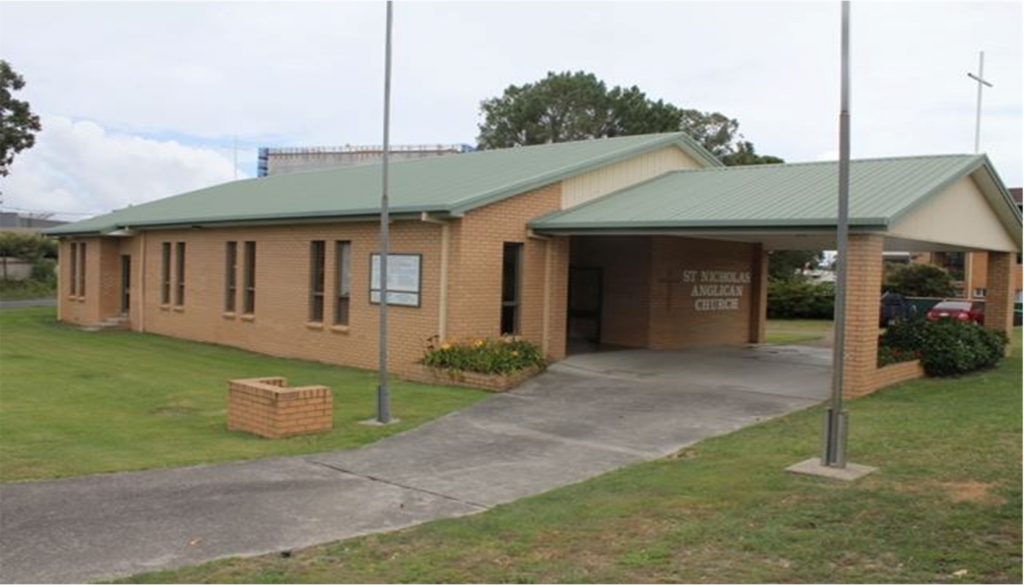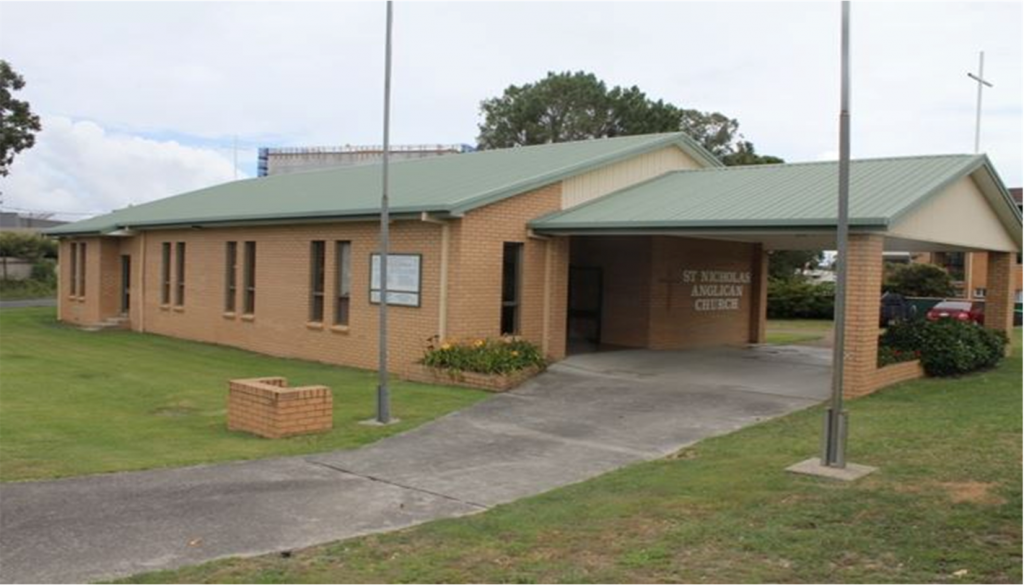 Address: Cnr Lake and Bent Street, Tuncurry, NSW, 2428
9:30 am Sunday Eucharist
9:30 am Thursday Eucharist
St. Paul's, Nabiac

Address: Clarkson Street, Nabiac, NSW, 2312
11.30 am 1st Sunday Contemporary Service
11.30 am 3rd Sunday Eucharist
St. John's, Dyers Crossing

Address: Wallambah Rd, Dyers Crossing, NSW, 2429
11:30 am 2nd Sunday Contemporary Service
11:30 am 4th Sunday Eucharist
Current Readings