Join Us At 10:00 AM For Our Contemporary Family Service with Kids program!
Join us at 5.30 PM Sunday for Informal Communion service
Coastal (St Alban's Forster)
Sunday:
8.30am - Traditional Communion
10:00am - Family-friendly Service with KidsChurch
5.30pm - Informal Communion
Midweek (Thursday):
 9.30am - Traditional Communion
Country (Nabiac & Dyers Crossing)
10:00am Regular Service time
Monthly rotation of services and location:
1st Sunday: Nabiac - All-age Informal
2nd Sunday: Dyers - All-age Informal
3rd Sunday: Nabiac - Traditional
(at Dyers Crossing in June)
4th Sunday: Dyers - Traditional
Family-friendly Service
Join us for relaxed, family friendly worship service with contemporary music and KidsChurch program, followed by morning tea and a chat.
Traditional Communion
Join us for a traditional worship service with classic hymns and a formal liturgy, followed by morning tea and a chat.
Informal Communion
Join us on Sunday evening for a more relaxed and modern worship service with fresh songs and regular communion, followed by supper and a chat.
A Thanksgiving Service will be held at St John's Church Dyers Crossing on Sunday 30th June 2019 at 10.00 am. (note corrected time)
Following the service Bishop Charlie will de-consecrate St Johns Church.  
Some Recent Services
Sunday 30th December 2018 
A Combined Thanksgiving Service was held at St. Nicholas Tuncurry  
Bishop Sonia Roulston 

 visited our Parish
and de-consecrated St Nicholas Church at the end of the service.
Thursday 24th January 2019
Ordination to the priesthood
of Rev James Brooks
6.00pm at St Alban's Church Forster
By Bishop Peter Stuart
 Welcome to Rev James and Sophie with their family.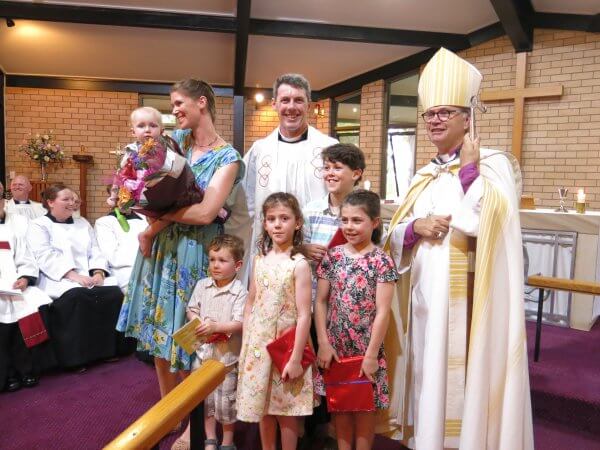 Our new Families minister Rev James Brooks & Sophie with family
Toby 1, 
Elijah 3, 
Kara 5, Janella 7 & 
Daniel 9, with Bishop Peter Stuart.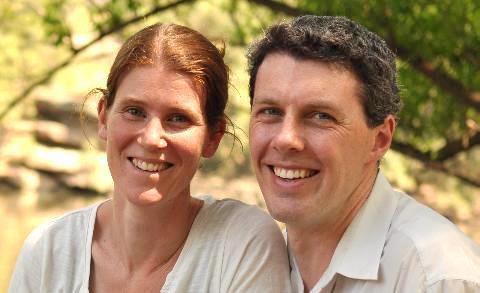 James & Sophie Brooks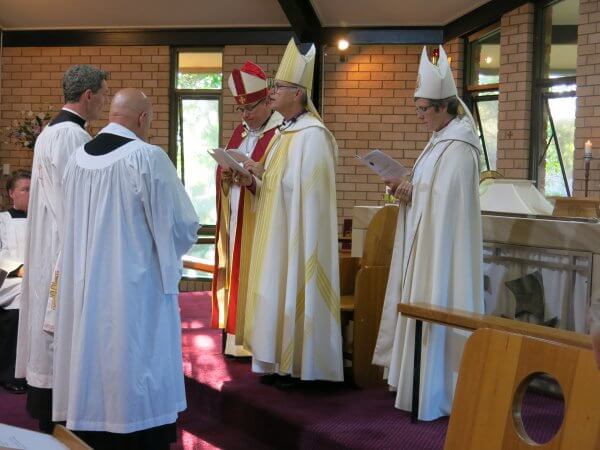 Rev James Brooks, Senior Minister Rev Mark Harris,
Bishop Charlie, Bishop Peter & Bishop Sonia.
Reverend James Brooks was ordained into the priesthood of the Anglican Church on Thursday 24th January at St Alban's Anglican Church, Forster. The ceremony was presided over by Bishop Peter Stuart from the Diocese of Newcastle and attended by the two assistant Bishops-Charlie Murry and Sonia Roulston, as well as a host of clergy from around the diocese. A large number of parishioners were present to witness the ordination and to welcome Reverend James and his family to the Parish. Reverend James will take up the role of families' minister-thus expanding the Anglican Ministry team in this area. He will be teaching scripture in the local schools and loves to spend time telling people about Jesus.
Reverend James and his wife Sophie, together with their five children will live in Tuncurry.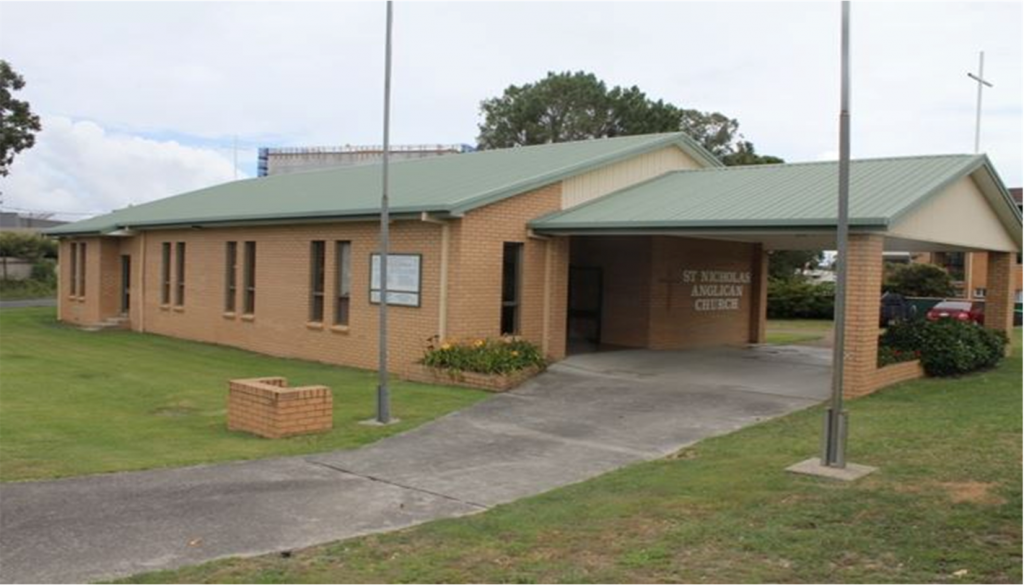 St. Nicholas Tuncurry
No regular services - please join us at one of our other centres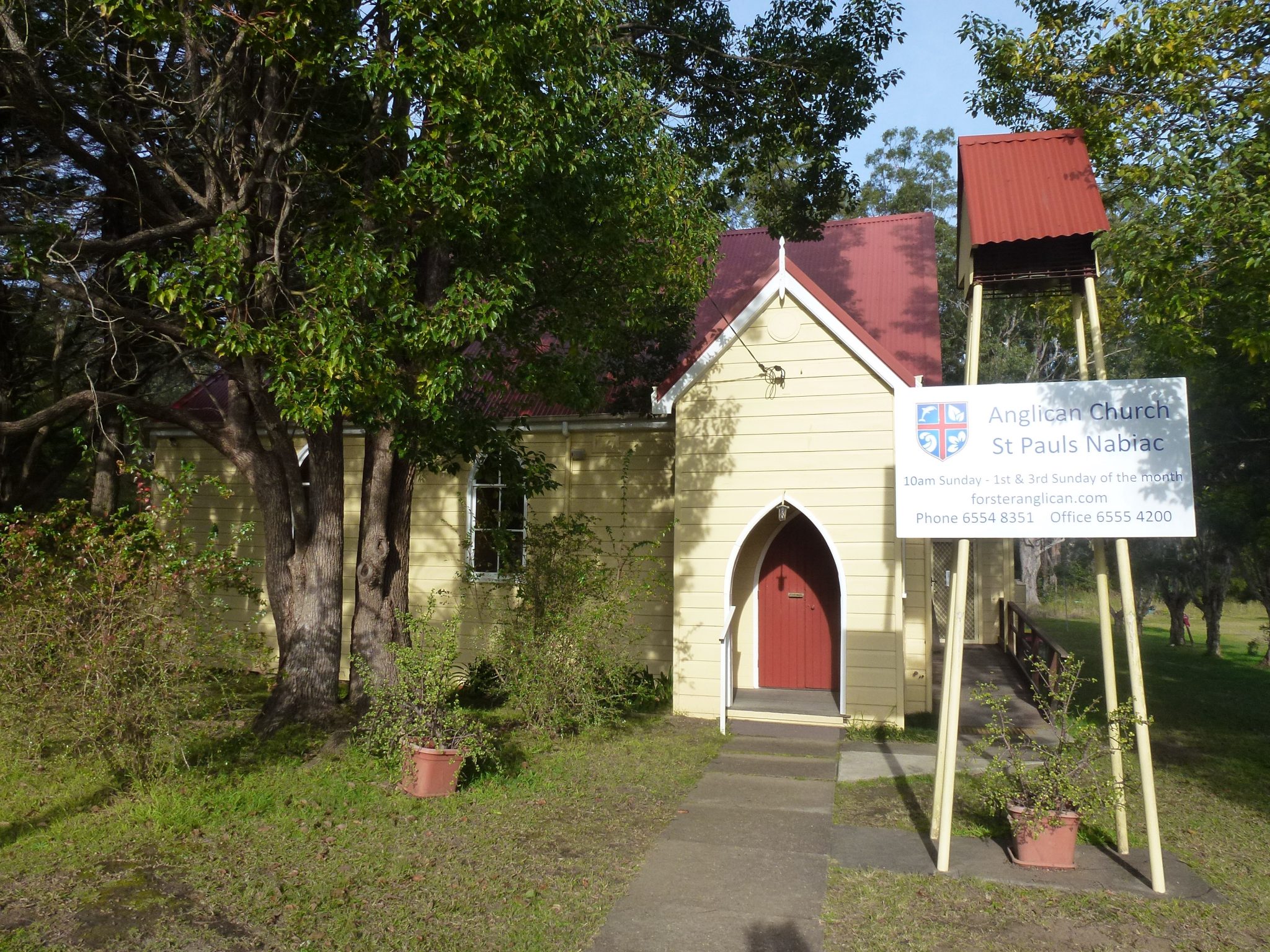 St. Paul's Nabiac
Address: Clarkson Street, Nabiac, NSW, 2312 10.00 AM Contemporary Service (1st Sunday) 10.00 AM Eucharist (3rd Sunday)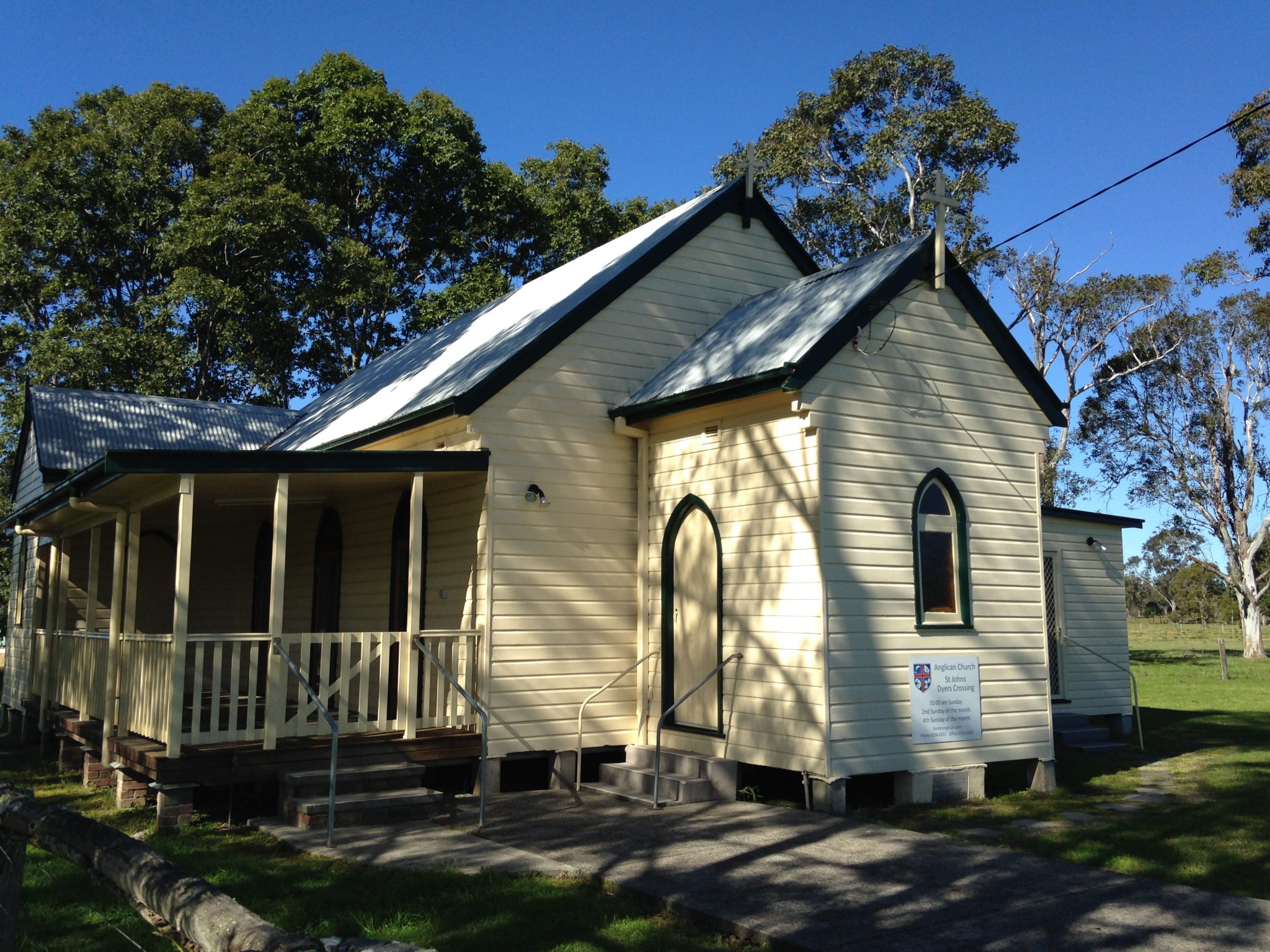 St. John's Dyer's Crossing
Address: Wallambah Rd, Dyers Crossing, NSW, 2429 10:00 AM Contemporary Service (2nd Sunday) 10:00 AM Eucharist (4th Sunday)